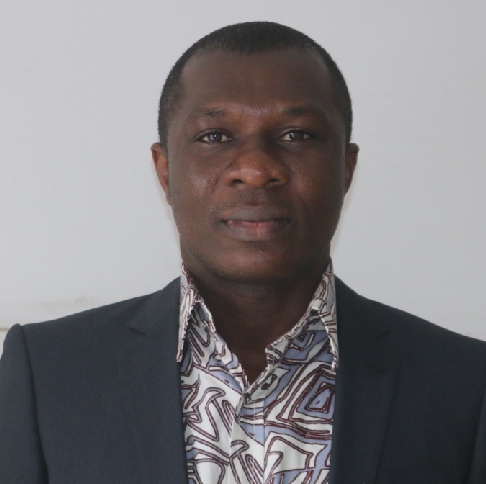 Active
I am a Pharmacologist in the Department of Medical Laboratory Science, where my main focus is on teaching and research in Pharmacology and Toxicology. With a BSc degree in Biological Science from the University of Cape Coast (Ghana), an M.Phil. in Pharmacology from Kwame Nkrumah University of Science & Technology (KNUST, Ghana), and a Ph.D. in Pharmacology from Anhui Medical University (China), my education and expertise have prepared me to contribute significantly to the scientific community.
My passion for teaching and research has allowed me to make meaningful contributions to my field. I am committed to advancing the scientific cause, exploring new areas of inquiry, and contributing to the development of innovative natural product-based treatments and therapies against non-communicable diseases such as cancer and diabetes. My research interests include natural products, pharmacology, toxicology, and drug discovery. Over the years, I have dedicated most of my time guiding and mentoring students, helping them develop critical thinking skills thus helping them explore to the maximum their potentials.
At the undergraduate level, I have had the pleasure of teaching diverse courses including but not limited to, Introductory Pharmacology, Drug Metabolism and Toxicology, Anatomy and Physiology, Medical Genetics, Nutritional Pharmacology, Nutraceuticals and Functional Foods, as well as Basic Pharmacology. I have taught these courses to students pursuing various programs, including Nursing, Forensic Science, Medical Laboratory Science, Clinical Nutrition, Dietetics, and others.
At the postgraduate level, I teach courses such as General Pharmacology & Toxicology, Chemotherapy, Metabolic Transformation & Xenobiotics, Molecular Pharmacology, Academic Writing, and Target Identification & Validation.
Throughout my academic career, I have had the opportunity to supervise numerous undergraduate student projects, as well as postgraduate research, most of which have been completed whiles others are ongoing. My experiences in teaching and research have provided me with valuable insights, which I have applied in collaborative research with colleagues in a variety of areas, such as Natural Product Pharmacology, Cancer Pharmacotherapy, Toxicology, and Plant-derived Antimicrobials. My contributions as a researcher have resulted in a number of refereed works, including original research articles, mini-reviews, reviews, and topic highlights in reputable local and international journals.
I have contributed in my small way in the scientific communication. Thus I have presented at both local and international conferences papers on critical issues of our day such as cancer and diabetes. I have in the past served as a Special Guest Editor for Biomed Research International on a topic highlight related to Toxicology and Xenobiotics. Currently, I am serving as one of the invited Special Guest Editors on an important topic in Toxicology for Predictive Toxicology, a subsection of Frontiers in Pharmacology. I regularly serve as a reviewer for respected journals such as Environmental Toxicology and Pharmacology, Biomedicine & Pharmacotherapy, Physiological Reports, Cogent Medicine, Pharmacognosy Magazine, Phytomedicine Plus, just to mention but a sample. I am an active member of numerous professional associations, both locally and internationally, that keep me informed of the latest developments and allow me to network with colleagues in my field.
Currently, my research activities have focused on exploration of natural products for novel molecules having bioactivities relevant for anti-cancer and anti-diabetes therapy. My postgraduate students are busy working on bioassay-guided prospecting for anti-diabetic and anti-cancer pharmacotherapeutic agents. My research group is open to collaboration on efforts towards identification and mechanistic elucidation of indigenous medicinal herbs that exhibit anti-hepatocellular carcinoma (HCC) and anti-diabetic effects. My commitment to advancing the scientific cause in my niched area of research is reflects my ongoing research.