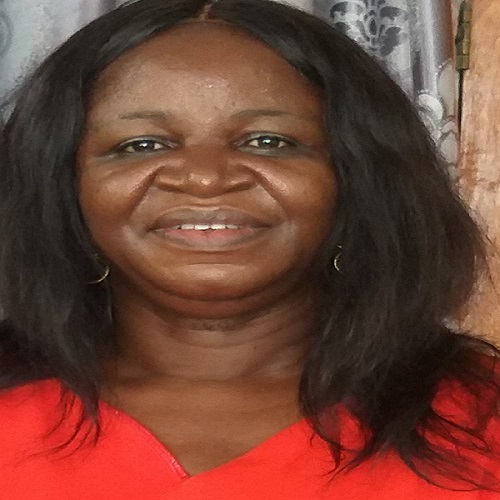 Active
Mrs. Alberta Yaa Graham is a Deputy Registrar and the Director at the Directorate of Consular and General Services (DLCGS). She joined the University of Cape Coast's administrative system in 1998 as a Senior Administrative Assistant and has worked as an administrator for the past 24 years and 17 years as a professional administrator. Her duty tours within the University include the Department of Religions and Human Values, Training and Development Section, Centre/Institute for Development Studies, Office of the Vice-Chancellor, Institute of Education, College of Education Studies and presently, Directorate of Legal, Consular and General Services.
Alberta Yaa Graham holds a BA (Hons) degree in English and a Diploma in Education, both from the University of Cape Coast and a Master's degree in Public Administration from the University of Ghana. Her areas of specialisation/ Interests include Administration in Higher Education, Leadership and Governance in Higher Education and Women in Higher Education.
She is self-motivated, focused and determined, result-oriented, resourceful and a good team player and team builder. She can work under pressure, ability to work independently, meet deadlines and is a good communicator. She has written memos and reports that have informed policy directives and decision-making in the University. She also has several publications to her credit.
Mrs. Alberta Yaa Graham has served and continues to serve (either as Secretary, Member or Chairperson) on various statutory boards and committees of the university. She is also a member of the Chartered Institute of Administrators and Management Consultant (CIAMC) of Ghana and a member of the Ghana Association of University Administrators (GAUA) Ghana. Alberta has attended several conferences, seminars, and training workshops, both in and out of the country.